Content Marketing in 2017
One of the biggest trends predicted for 2017 is said to be content marketing. Now while the concept of content marketing isn't new, it has certainly evolved dramatically over the years into a worthwhile and important tool. While some may still feel content isn't the way to get people to engage with your brand, and that money is better spent on outbound tools that can produce quick results, you'll be glad to know that content can produce all you need to grow your reach, you just need a bit of patience.
So why has the term 'content marketing' become the buzzword for 2017 when in fact it's been around for decades? Consumers crave content that is fresh, useful, informative and relevant to their own lives, content that speaks to them.  In our experience at The Media Image, content marketing has morphed to become not only a successful tool to bring in new readers and potential customers, but has also started to enhance a client's broader marketing efforts. As the Content Marketing Institute reports, it costs 62% less than outbound marketing but can generate up to three times as many leads. But how do you create an up-to-date and successful content strategy in 2017? While the list is possibly endless, here are my top three tips:
Personalize your content
Personalize your content to suit not only your corporate identity, but also your audience. In a world where consumers are flooded with similar brands advertising from every direction you want to stand out and personalization is the way to do so. Use colour schemes unique to your brand, tailor the tone of your content to suit your business type, allow customers to share ideas and opinions on your website and target your content towards relevant audience members. This builds trust in your brand and inevitably more readers.
Produce relevant content
Consumers place value on relevant, new and trending topics. If your content is not relevant to what is happening in the world currently and doesn't offer some sort of advice or help, consumers aren't going to place a lot of trust in your brand. Find out what your audience loves and run with it, this might take a few months to figure out but once you have it you'll be able to produce content that suits your audience to a tee, whether it's short how-to videos, top ten lists or news articles. Don't get too comfortable though, trends do change. So constantly keep up to date with what your audience enjoys so that if they're interests shift you can be on top of that trend.

Market your content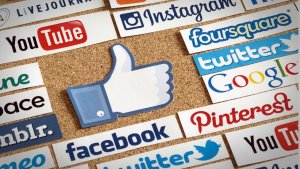 Once your content has been produced, it has to be marketed. Unless consumers know about you already and actively seek out the content on your website, they're not going to know you exist unless you promote your content on other websites and social channels. Build relationships with other relevant websites and social influencers to get your content featured or mentioned by them. This will alert their audience to you and bring in more readers and potential customers to your site. This not only increases visibility of your content but also helps with your wider marketing strategy. If high authority websites link and mention a page on your website, your authority on search engines increases, ultimately making it easier for consumers to find you in the search results.
While these aren't hard and fast tips, they'll help you on the way to staying competitive in 2017. Content marketing is important and is here to stay, not matter how much it changes.